The good lady has finally come out with the long list of jobs to be done before next season.I started the first one today which is laying a small retaining wall out of 25kg blocks.The blokes that do this for a livin certainly earn their coin on this one.
Roll on spring when I can have 6 months off.

Cheers

Phil

cruiser1





HAHAHAHAHA
yeah good luck with it Phil

25kg are the easy one's mate

should have a crack at the 500x350x350 blocks approx 75kg's. dry let alone when they are wet

done many limestone jobs although i'm a brickie

the best i done was 400 75kg's in 2 days [3 blokes] 2 laying 1 mixing mud and that went 1.8m high
killed the pig on that one and also myself LOL

need any advice just pm me mate

gold n beer





yep they are the little ones Phil, I too have the "list" gotta keep the missus happy eh I did limestone retainer walls for about 5 yrs and also laid those 350x350x500 blocks. that's pretty good going gold n beers, best we did was 165 blocks in a day two of us doing our own mixing and all curved face work laid by hand, you can get the numbers up when there is plenty of backing but tough to keep the mud coming with just a mixer. good money but it takes its toll.

_________________
keep safe out there
Martin

martinjsto

Forum Admin





Thanks for that Jase.At the moment I am putting the box of beer at the end of the string line and heading for it each day.That sounds about right ,aye.
I will just stick to the baby blocks Jase.

Cheers

Phil

cruiser1





Hi Martin.Bet you are happy your out of that game now.
How is the grain handling going at N/H ?
You had better get cracking on your list too.

Cheers

Phil




cruiser1





yes Martin it was a retainer around a block off land ,back and 1 side and yep about 4 wide at the base and they pretty much got rolled in.
they were the reconstituted one's not natural limestone. no bobcat or excavator but i did get a dingo in to level the footings.
i must admit that was 15years ago to, not up for that crap anymore. they are a bit rough on the forearms till i got myself a block lifter.

Phil something like that mate, i did about 120 25kg's last summer up in merradin for the mother in law in 40 something degree heat, got there 5pm friday after work [oh and a rare doctor visit to get a 70mm splinter removed from my calf that the wifey insisted on] and was in the car on me way home by 2pm saturday.
i got a couple hotdogs off the bbq for that job, had to by me own grog and pay me own fuel and yes i really love that women [not]. when i finished she actually said well thank you Jason that is a really nice Christmas present hahahahaha on which i knew nothing about.

the most important thing is getting the ground work level just like paving and the rest is fairly simple apart from the lifting, lay your bed keep your perp joints about the same and fill them in after each course. doesn't hurt to get them a sprinkle before filling your perps because they suck the moister up very quickly and may stop cracking. if mud dry's to quick it will crack just like concrete.
certain circumstances especially with smaller blocks concrete footings would be advised eg clay area's and more then a couple courses high or at least bury your 1st course by 150mm
+.
apart from that enjoy a brew when it's done.





gold n beer





Thanks for the tips Jase,have taken all on board.
Or though I should have taken the outlaws advice and just invited you around for the day.Just think of all the brownie points you have now.

Cheers

Phil

cruiser1





sure are Phil, not something i would want to do again thats for sure, leave it to the young fellas. there has been a delay at CBH, some "tradesman cut through the power supply to 3 of the 5 receiving points so no work as yet. im not prepared to wait too long for them so placed an add in the local rag for A/C service work, i can always pull a quid in that game when I have to.
we ended up doing the 1mt block walls Jase using a 3T excavator to lift them in with a claw. made some great dollars then, cleared $1300 a day on one job and a lot easier than lifting the pricks. stuck at it for a few yrs then got into supervising for WA civil constructions doing the drainage on the new forest Hwy. good to be out of it all together now semi retired but the old gut has grown a bit since then LOL.

_________________
keep safe out there
Martin

martinjsto

Forum Admin





It doesn't stop when you leave home. We started this trip in April and had a couple of months away before flying home to sort some problems out. After a few weeks around the WA goldfields we returned to Queensland. We've been here a couple of months again and we've run in trouble. Under the beds we have a lot of rocks and a lot more old bottles. Every nook and cranny is filled with gemstones and a few grams of gold. This last week we've been finding fossils, maltese crosses and more. Yesterday we ended up at an abandoned copper mine that is littered with pretty rocks. Well it was until Mrs M turned up and collected them all. Now we have the boot box full of petrified wood, rose quartz, tourmaline crystals, quartz crystals, all sorts of copper ore, native copper, zinc and lots more. Every day I struggle to get her to sort the good from the not-so-good. Today I had to park up and do a little work to make space for spare blankets that we don't seem to need in +40 Deg heat, jackets that no longer seem to hang properly in the congested wardrobe, hats that have lost their hanging space to something that lost it's spot to a few bottles or rocks and an array of lose gadgets that used to have a home before the bottle and rock invasion.
We really need to get home to unload but it's still 5000km away and I don't think it's going to happen soon.
Anyway Sunday is gold prospecting day and I know we have space for a few more nuggets.
The 4kg gas bottle ran empty for the first time today. I was waiting for her to say "Can we get rid of it now to make a bit more room"?


_________________
Phil & Sandra

Moneybox





Hi Phil.I think I have the answer to your dilemma.You should have bought a bigger bus.lol. All you have to do is to start finding bigger nuggets which will replace the rocks,maybe.

Cheers

Phil

cruiser1





We've had a few tyre problems with the BFG's. I contacted the rep hoping to get a warranty claim. He said "I'd like to know what weight you have on them" so we travelled east to Winton where we got access to a weighbridge. It came in at just a little over the maximum GVM of 6000kg.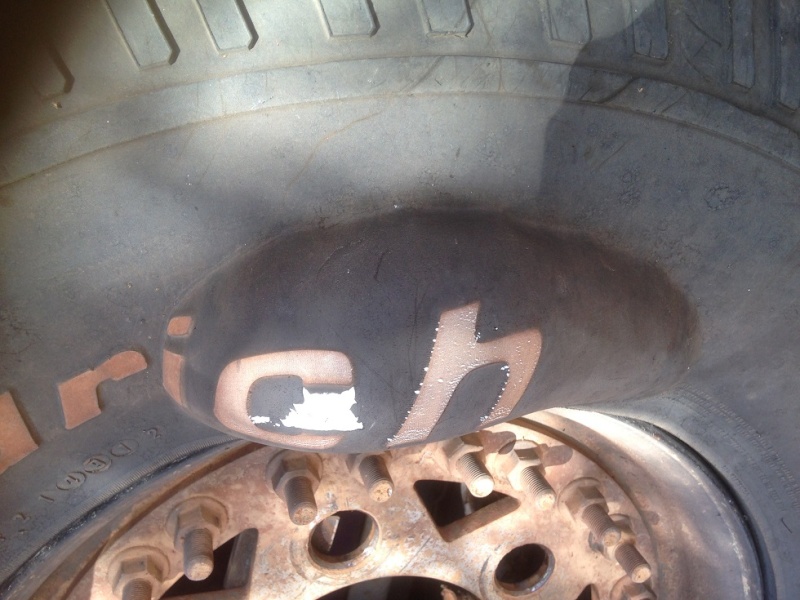 The rear tyres were 500kg each over the limit so I gave up on the thought of claiming a couple of replacements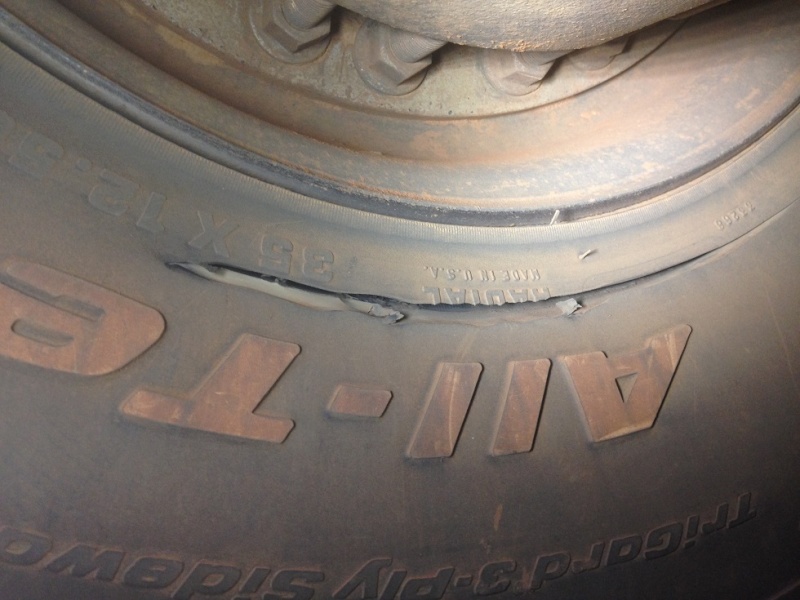 I guess if we find any more gold we'll just have to leave it lying there


_________________
Phil & Sandra

Moneybox





Good idea Phil, just pm me X marks the spot

goldseeker58





I got greedy

 Found three more average SDC sized nuggets at Clermont and took them.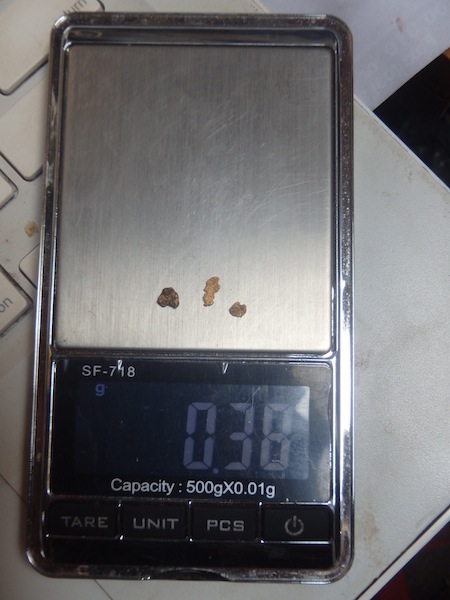 Unfortunately it was the straw that broke the camel's back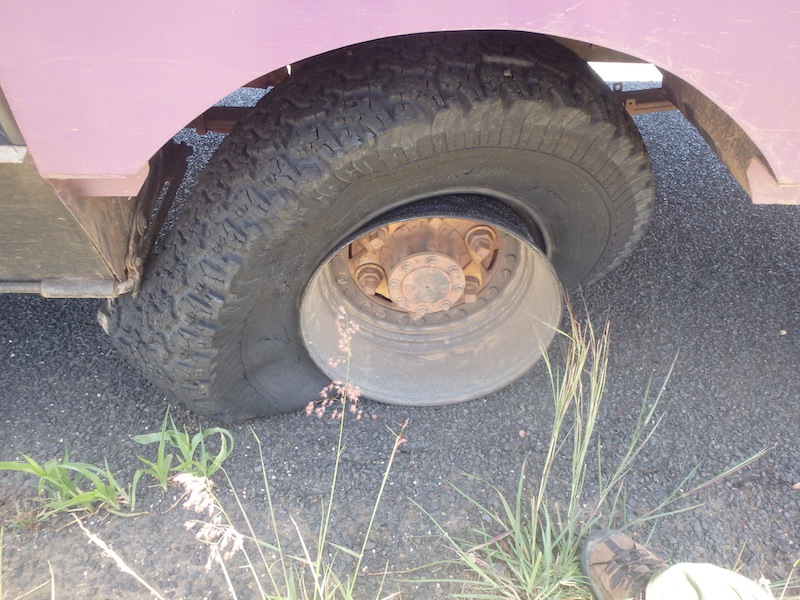 I knew I shouldn't have done it but I couldn't stand the thought of goldseeker58 following up and reaping my rewards...

_________________
Phil & Sandra

Moneybox






---
Permissions in this forum:
You
cannot
reply to topics in this forum